Welcome to the new look LEAN PROCESS website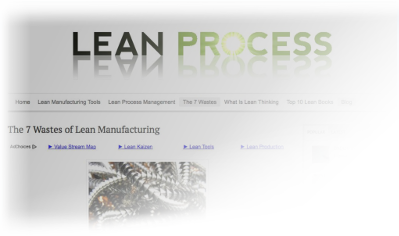 We have updated the site and added much more content for you to browse.  We have everything you need to know as you learn about
lean manufacturing
,
six sigma
and much more.  Learn about all those strange sounding abbreviations and acronyms in our
guide to lean terminology
.  Find recommended reading material and book reviews in the
Lean Bookstore
.  We're even creating tutorial videos to explain some of the more advanced concepts in our Lean Video Library.  These are just some of the helpful things you'll find here – we hope you like it!
Not sure where to start?  How about learning how visual management can define targets and goals?  Or how about some analysis tools to help you determine the root cause?
Latest Blog Posts
One of the key principles in lean manufacturing implementations is to "make it visual".  The premise is that anybody should be able to understand the current status of a process at a glance.  Any out of standard conditions should be immediately obvious, so... read more